"SUCCESS IS NEVER A BIG STEP TAKEN IN THE FUTURE, SUCCESS IS A SMALL STEP TAKEN JUST NOW."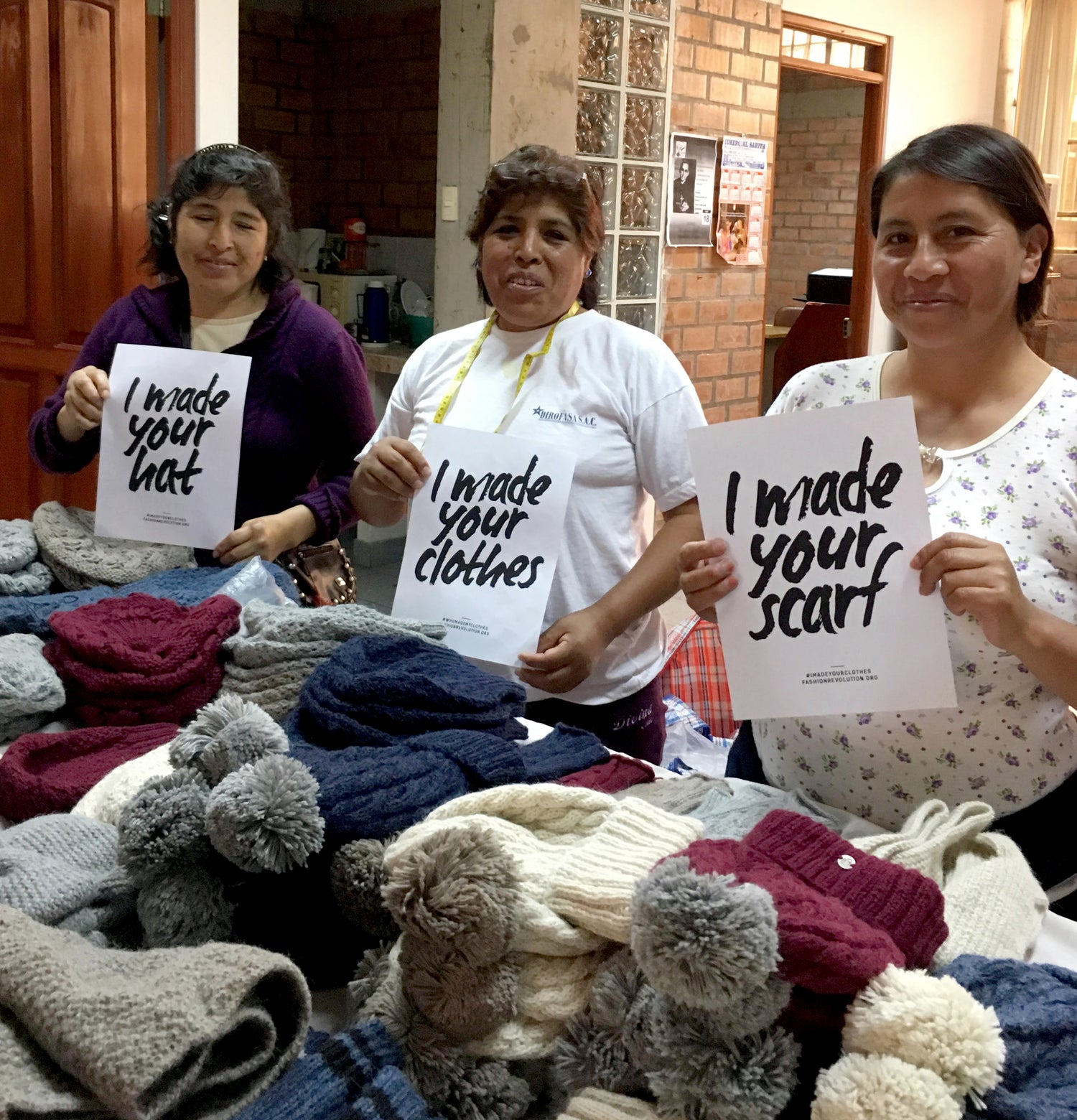 HISTORY
The collective of women hand knitters we collaborate with began their project back in 2010.

At first there was just a handful of women there, and now there are around 30-40 during their busiest periods. They continually work to perfect quality control and are always curious to learn new designs and techniques.
We work closely with the group leaders, carefully designing and crafting each piece, exchanging ideas, experiences and skills. Once a garment has been finalised the work is taken to the knitters in community centres near their homes on the outskirts of Lima, where the patterns are carefully explained to them. They meet regularly to hand in the completed garments depending on how many they decide to do at any given time. The group leaders then check each piece individually for size and quality control. Each knitter has a slightly different style and tension and these small differences need to be checked.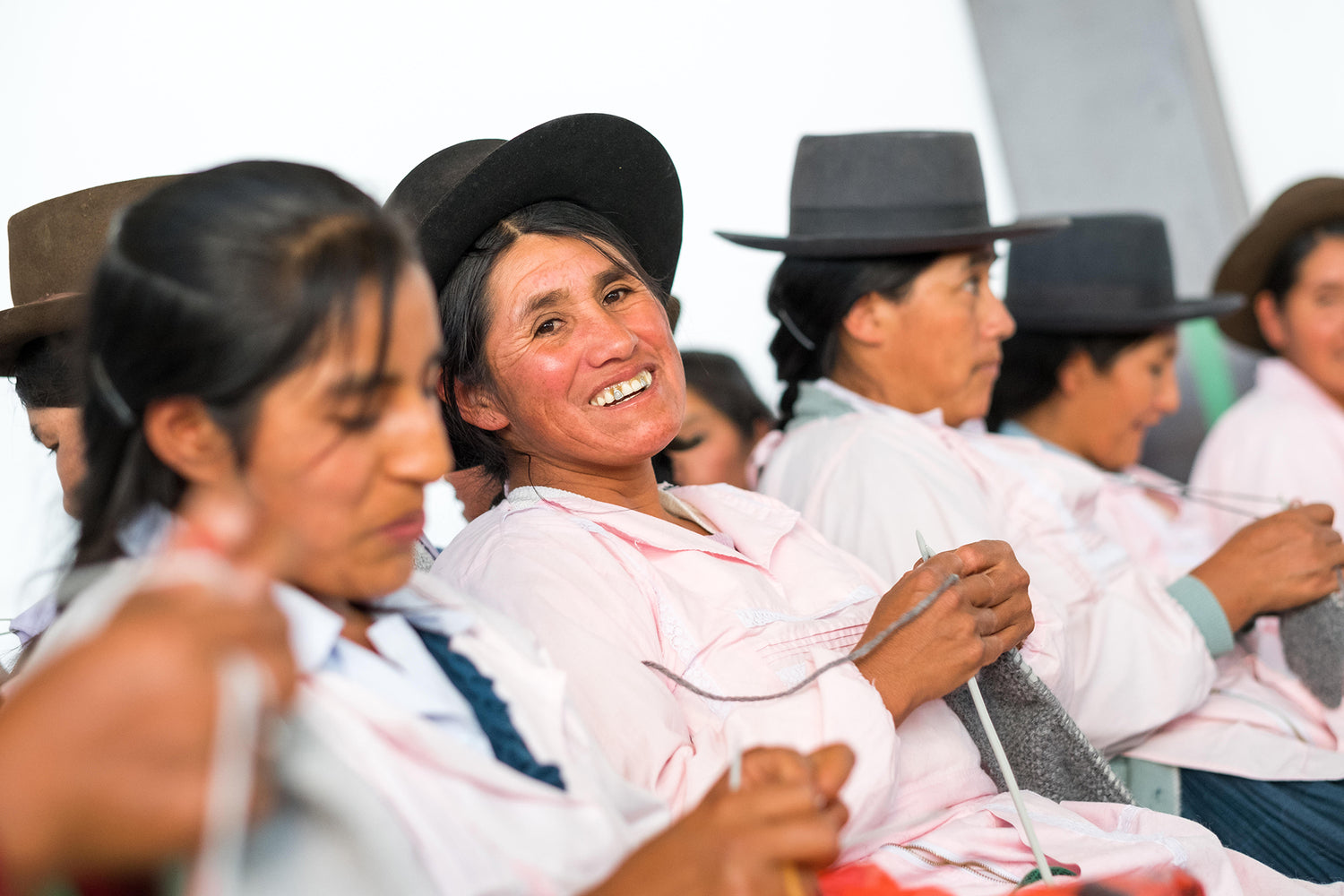 BENEFITS
The other collectives we support all work in a similar fashion. The benefits they receive are numerous, it allows them to work from home and care for their families and communities as well as giving them control over their lives and financial independence.
We are very happy to be part of these inspiring communities and can assure you a conscious, sustainable and fair trade production.